-------- Original Message --------

From:
Bob
To:
Danny Shelton
CC:
Walt Thompson, Elder Ken Denslow
Subject:
Question on discrepancy regarding automobile title.
Date:
Thu, 14 Dec 2006 09:44:17 -0600
Greetings, Danny.
I came across a discrepancy yesterday, and was wondering if you could help me out with it. I'll write this as if I'm tacking it on to the four emails I sent at Dr. Walt Thompson's suggestion (he had written me and said, "I would like to request ... that you ... verify [this letter's] contents"), even though the topic is a little different.
For the last four months I've tried to avoid digging through the details regarding your divorce and remarriage. It just hasn't interested me; I haven't been on a mission to exonerate Linda. But it does seem appropriate to finally look into the topic a little.
What I'm trying to do is avoid any and all details that are based merely on your or Linda's word, and stick with concrete facts that can be irrefutably proven using legal and other documents. Thus, your statements to Gailon in your email of October 8, 2006, caught my attention.
You will recall that in that email you went into a bit of detail about how good a "liar" Linda is, and then described the watch incident. Since you and she dispute the cost of the watch, the reason for the gift, and the precise circumstances of its discovery, I want to ignore that and just touch on the following:
"She told me that she was going to go lay out by the swimming pool. I decided to go look in her car for any evidence to support the PI's claim that had not been mailed to me yet. Our car door was locked. Yes, I'm aware that she claims it was her car but I have proof that it is titled to both she and I even unto this day. She didn't apparently remember that I too had keys to this Toyota Sequoia. I opened the car door and opened the glove compartment. What did I see? Yes, I saw the same watch described to me by the PI.

...

"I then pulled the picture of the watch from underneath my shirt and showed it to her at which point she yelled out, "I can't believe you broke into my car and got into my personal belongings! This is abuse!' " (bold added)
I received a fax of Linda's automobile title from her bank yesterday. You can view the title's top half, the half that contains all the details, at Maritime. The VIN on the title did check out as belonging to a Toyota Sequoia (4 dr. wagon/sport utility with a 4.7 V8), so you are correct about that. I'll put below the portions that concern the date of purchase, the date the title was issued, and the owner(s) listed on the title: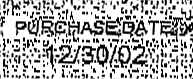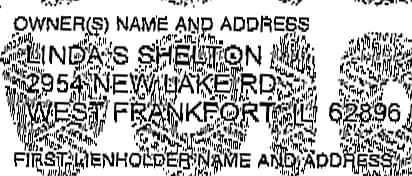 Question 31: Can you explain how Linda's title has had only her name on it since February 11, 2003, when you claimed that your name was also on the title, or do you have any other explanation for this discrepancy?
It would not surprise me if Linda has difficulty telling the truth, and so if you do have irrefutable, concrete evidence similar to the above that Linda has indeed lied, please send it to me at your earliest convenience.
Regarding my previous four emails containing questions about the Tommy Shelton child molestation allegations, I do hope you can soon provide either some answers to explain the discrepancies or at least issue an apology for how those allegations were handled. I think it is absolutely vital that you give some sort of response as soon as possible that either directly addresses those discrepancies or makes an apology, for each day that goes by without this, it just seems that your credibility is called more and more into question.
Trusting that your day will be filled with the peace that passes understanding, peace that comes from the presence of the Spirit in a heart renewed and cleansed by divine grace,
Bob